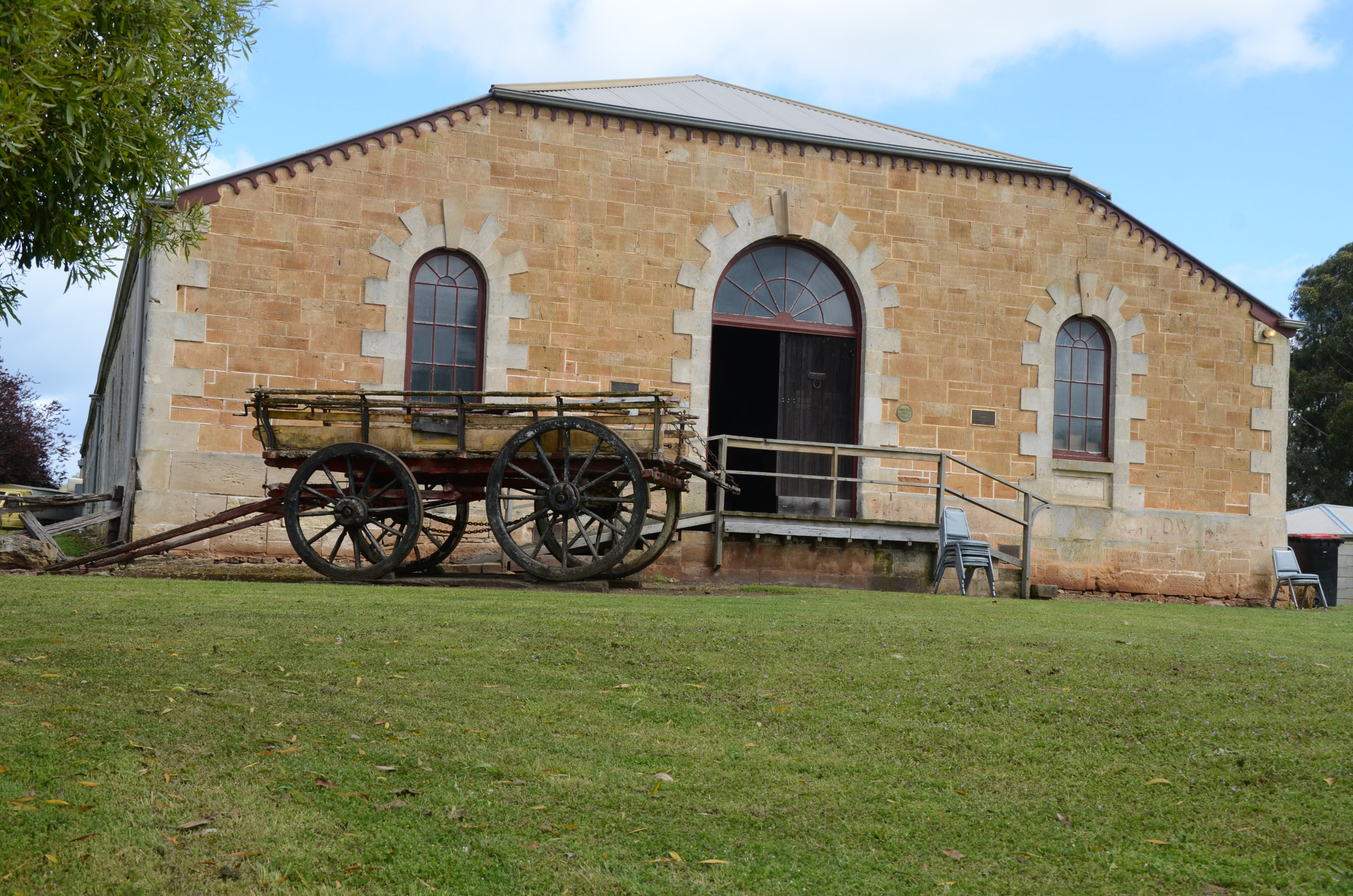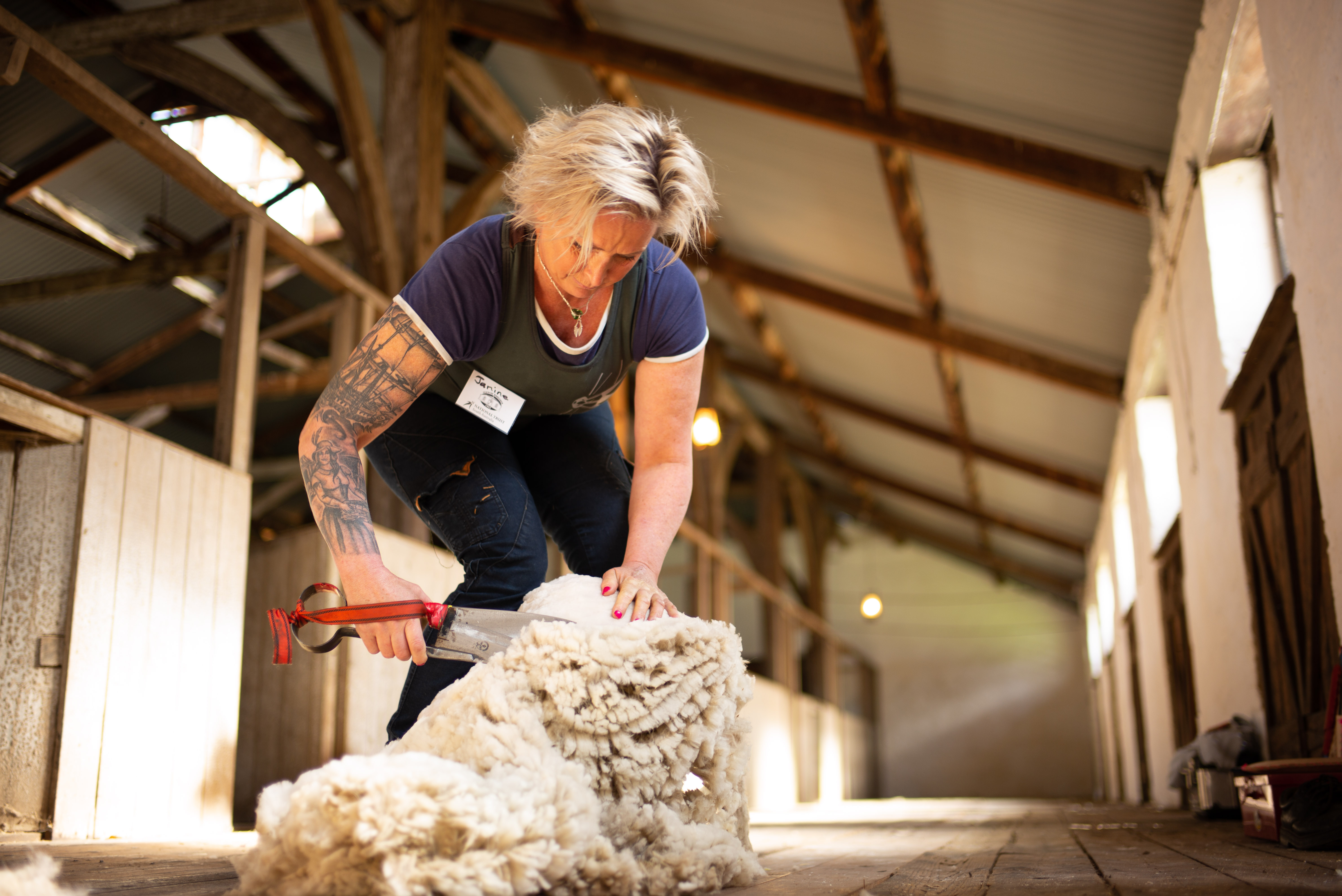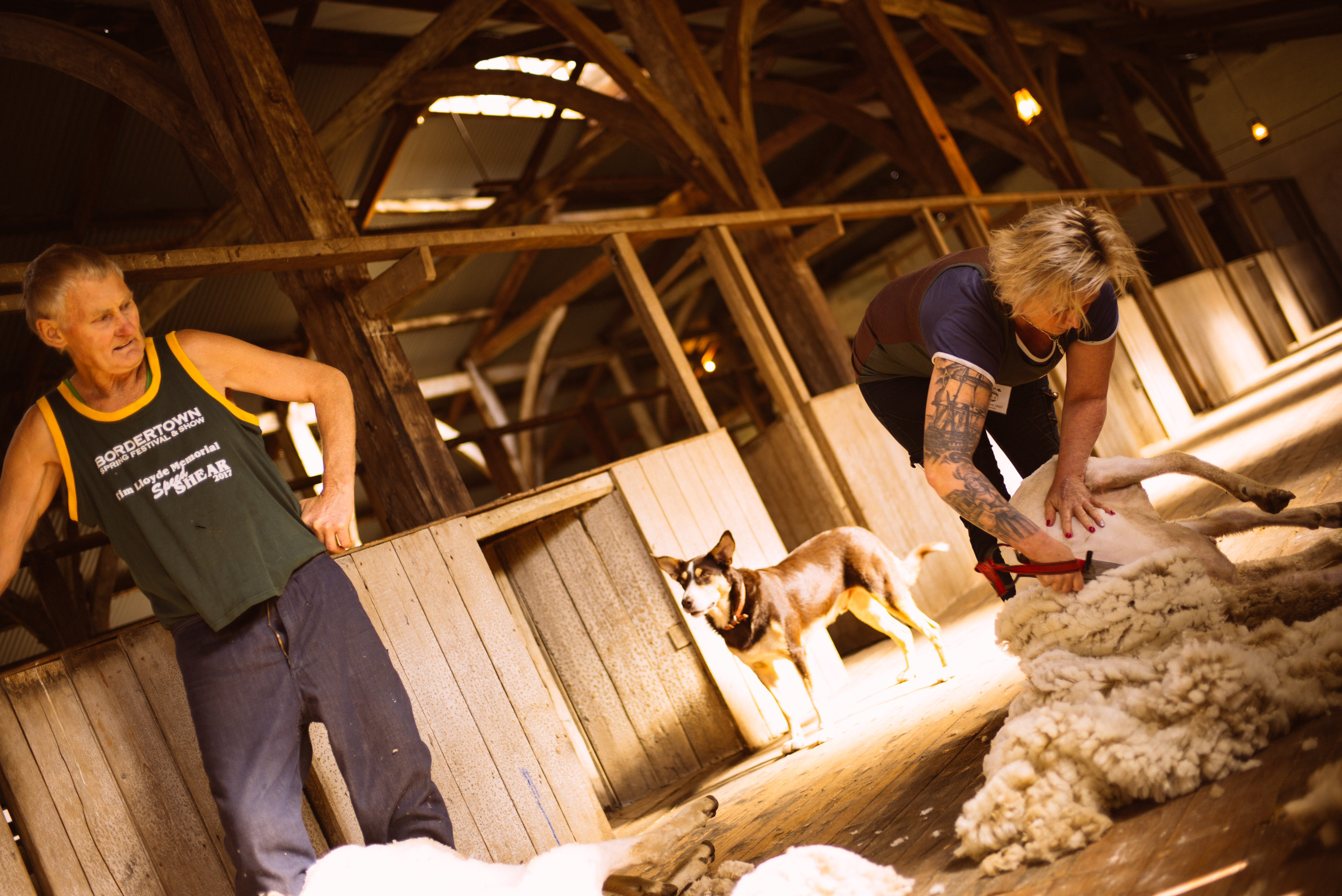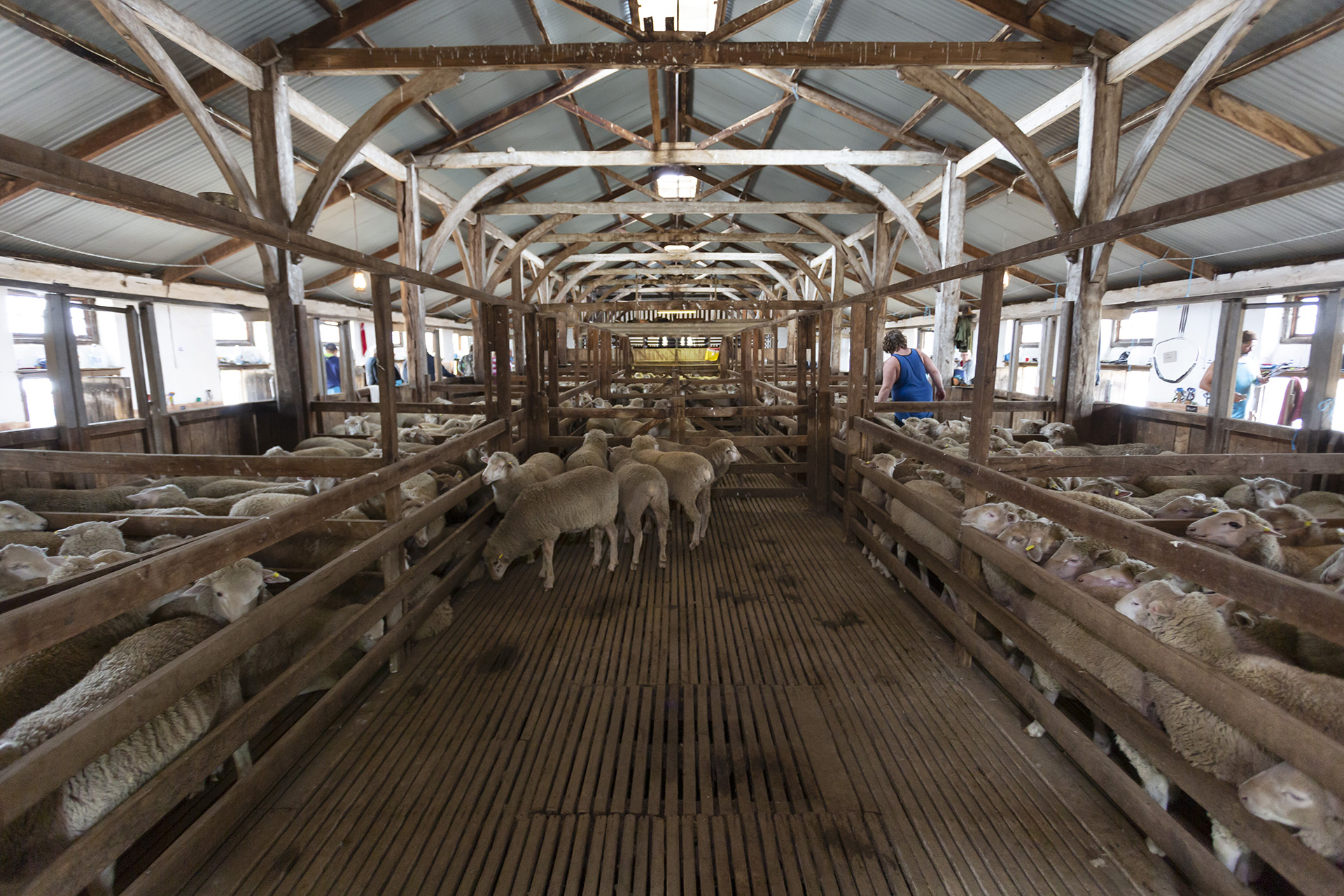 Glencoe Woolshed Don Dunstan 1977
Janine LPOV concentration
Audience outside entertainment
The Glencoe Woolshed
Take in the ambience of this unique woolshed, unchanged since it was built in 1863. Come and see artefacts of the wool industry on display.
Glencoe was first established in 1844 by Edward and Robert Leake as a sheep shearing station. The Leake brothers named the settlement after Glen Coe, Scotland where the infamous massacre of Glencoe took place in 1692. Originally from Tasmania, they brought with them the Saxon Me­rino sheep and then later built the Glencoe Woolshed in 1863 which still stands today as it was and now serves as a museum.

Visit the Glencoe Woolshed and you will journey back to the era of the early Pioneer Pastoralists. The shearing/wool shed is unique as it was never converted to a mechanised shearing and it has now been turned into a museum of original and historic blade shearing and wool handling pro­cesses. Built in 1863, this fine building has hand adzed, cathedral-like arched Blackwood beams with supporting posts of pit-sawn Blackwood. The Glencoe Woolshed is a remarkable building and provides visitors with a real insight into the history of agriculture in the region.
History Revisited
The Glencoe Woolshed was built in 1863 and in all of its history, there has never had power run tools used, only blades.
It's the only existing woolshed like it that is still standing. The last time they shore there in full swing was in the late 1890s, 36 shearers shore 2200 sheep per day. 65 sheep a day shawn with blades, 56,000 sheep a year. The ghosts of past still resonate strongly when you walk into the shed.
Why come together and blade shear?
This group of men and women shearers want to reduce the stigma associated with mental health issues by coming together to demonstrate their blade shearing skills (i.e. the old fashioned 'click go the shears') and they also hope to raise funds, receive donations, gifts which they will pass on to 'Beyond Blue'.
The coming together of men and women shearers provides a workshop for the sharing of mental health discussions, depression and related disorders in rural communities.
The event at Glencoe South Australia (25Km from Mt. Gambier) supports the wellbeing of shearers, rural workers, families and practitioners in the wool industry and rural communities.
Our Purpose
Our legal name is "BLADE SHEARING HERITAGE FOUNDATION INC.".
Incorporated association number is A0104744B.
The foundation's Legal Primary purpose is "To create mentally healthy rural workplaces across Australia by reducing the stigma associated with mental health issues in the rural communities."
We are a non-for-profit incorporated under the Victorian Associations Incorporation Reform Act 2012.
The Woolshed
7 Woolshed Road
Glencoe, SA 5291
Australia